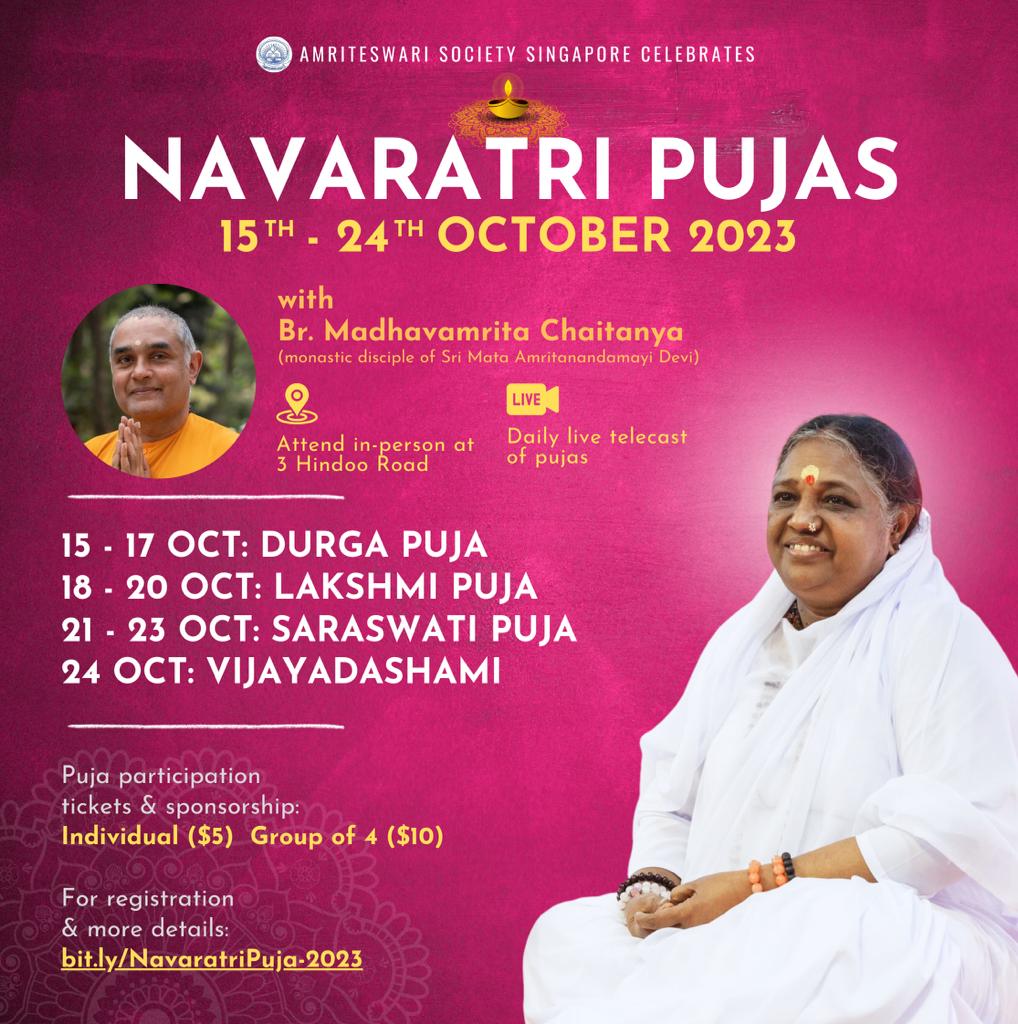 "Negativities such as excessive sleepiness, sloth, lust, anger, pride, envy, impatience and a lack of faith are obstacles to doing spiritual practices and making spiritual progress. Conquering them through penance and thus attaining spiritual fulfillment – this is the principle that Navratri conveys." – Amma
Om Namah Shivaya
The Amriteswari Society warmly invites you to celebrate Navaratri with us this year from this Sunday, 15th October to next Tuesday, 24th October.
This year, we are also extremely blessed to be joined by Br. Madhavamrita Chaitanya, a monastic disciple of Sri Mata Amritanandamayi Devi, for the Navaratri celebrations. Br. Madhavamrita will be leading us in daily programmes including pujas, satsangs, meditation and bhajans. All programmes will be held in the evenings at 3 Hindoo Road and telecast live for those unable to attend in-person, puja timings to follow shortly.
Programme schedule
15 – 17th October: Durga Puja
18 – 20th October: Lakshmi Puja
21 – 23rd October: Saraswati Puja
24th October: Vijayadashami
For tickets, sponsorship and further details, please visit – https://bit.ly/NavaratriPuja-2023
We warmly invite everyone to participate wholeheartedly in our Navaratri celebrations with Br. Madhavamrita and seek the blessings of Devi during these 9 auspicious days!
Om Amriteswaryai Namah